Conclusion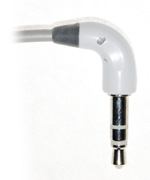 Very comfortable and light.
Can tackle any bass line leaving you with a permanent smirk!
Lacks detail very apparent in Electronic music and to anyone after small nuances in Classical pieces.
Smooth mellow sound.
Easy listening for long periods, no fatigue.
Ideal For
Undemanding listeners of Pop, Rock, 80's, and Acoustic genres who want a big speaker sound with the bass line to smile about.
Reggae, Rap, and Hip-Hop lovers
All The Waterboys
track I could find sounded great!
Not For
Electronic music or demanding Classical lovers