Conclusion
Musically these earphones are very good, it just that they reproduce the sound, in the words of the great Frank Sinatra – My way. If you like 'their way' then these are the perfect earphones for you. You can listen to music you know well, they will get out of the way and let you enjoy your music – but they do not hold up to critical listening – it is very easy to pick the sound apart and they make no attempt at hiding the flaws.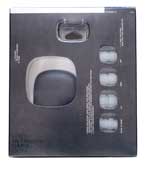 I personally found them to be very difficult to define – until you actually listen to a particular piece of music, you just don't know if they will excel or fail. In a sense it is like you are taking part in a musical lottery. In any genre you can listen to one track which has great guitars and bass and in the same genre another song – it will all go wrong.
I think the Shure SE210 have a slight edge and for critical listeners they are the choice – I would suggest doing some listening tests before committing to either one. The iPhone integration is good and they make the perfect upgrade for the standard Apple earphones.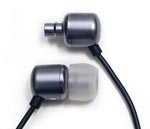 If your budget is tight and you are not a critical listener then save you money and buy the Metro.Fi.
Update (15 Jan 2008)
After my listening test, they reminded me of another earphone – the Shure E4c, they both have sharp and very harsh high response – but the Super.Fi 4 are warmer in the lower end.
Pros
iPhone compatible

Musically competent sound

Ideal upgrade from the Apple earphones

Value for money
Cons
Lacking Mid range

High end response is sharp and harsh