I was taken aback by how different the sound signature was so I compared it to the Shure E1, E3c and E4c. Surprisingly the older earphones have much more detail and warmth than the SE210, also the midrange and highs are not has bright especially when compared to the E4c which is an extremely bright earphone. I should point out the older Shure's I tested are sold at a higher price point than the SE210, on the other hand they are also very old technology with the Shure E1's hitting the ripe age of 10 years since release.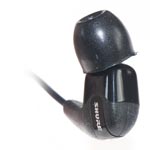 One other major short coming I found was the earphones readily distorted the bottom end as volume levels increased, if you listen to your music loud and expect to hear some semblance of a bass line stay away. These earphones just do not have the necessary headroom to give you that live music experience.
Rock
My rock album of choice for this review is Pink Floyd – Pulse (Live CD), I felt this would highlight the areas that the earphone does well and not so well.
Overall sound is clean and not much to fault in a technical sense, soundstage feels dynamic and well placed. The recurring theme with these earphones is that they just sound dead, the music is very lifeless maybe a better word would be soul-less.
Most of the instruments sound good, Guitars stood out for me as they where clean and very slightly lazy, this has the effect of removing some detail but nothing you will miss and it is more than made up by the smooth delivery.
Vocals sounded like they are being held back and this poor response in this critical mid-bass up the mid-range is probably the reason why these earphones sound so lifeless.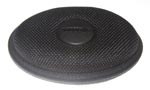 These earphones only seem to work for a narrow range of tracks, a fine example is the final track on the Pulse cd – Another Brick In The Wall (Part 2). As the intro starts very slowly you can feel yourself being pulled in to the music, it just sounds so good and then around 1m 40 sec the drums start up soon after the bass guitar makes an appearance. At this point you feel like you have just been deposited out of a birds bottom and you are left wondering what happened. The track just falls apart, Bass Guitar sounds damp, vocals are dull, and the track is sapped of all life.
80's
Listening to a few Greatest Hits from the 80's and I may just found the genre these earphones are designed for.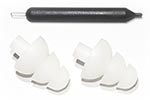 Tracks such as Marvin Gaye – Sexual Healing really stood out, once the EQ was adjusted the music sounded so fluid and smooth, with plenty of detail and body. I can only put this down to the vocal being higher up in the frequency range, rather than the mid-bass area where these earphones are useless.
Most of the tracks with female vocals also benefitted by having the vocals higher up the frequency range.
Pop
Synth generated music took to these earphones like duck to water. The lazy mid to highs really helped soften and smooth out the sound while maintaining an accurate sound.
The earphones did struggle with more modern pop such as T.a.T.u and Black Eyed Pea's, after adjusting the EQ to balance the sound increasing the volume resulted in distorting the bottom end – in this situation you have only two solutions, you either listen at lower volume levels or turn the Bass knob down.
Classical
Most tracks sounded good, I spent some time listening to Mozart's – Eine Kleine Nactmusick. The sound was very good, could have done with more body especially the Violins. Plenty of detail and smooth highs I feel add to the musical feel but reducing any harshness in the recordings.
Sound was competent but the issues in the mid-bass and mid-range do you leave wanting especially in the string sections.
Electronic
With a bit of playing with the Bass & Treble and I think we may have found a genre these earphones can excel at with no buts'.
Not as sharp or detailed as other transducer based earphones, but the musical experience is extremely satisfying.
Some highlights include Jean Michel Jarre's London Kid – excellent imaging and sound stage. Main Guitar and the remaining track where in total musical harmony.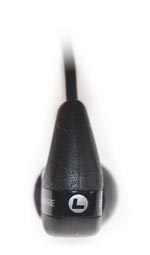 The inherent laziness of these earphones provide a smoothing effect which adds a touch of feeling to this music, a touch of randomness in a sea of digital precision – I liken it to listening to Jean Michel Jarre vinyl record on a good quality turntable.
Rap / Hip-Hop
Fail and badly just not enough headroom to reproduce the bottom end at reasonable volume levels.
Metal / Punk
Good once the bass has been boosted. I was surprised with this genre, such as Metallica's self titled album sounded really good and not just one or two tracks but every song.
More than capable of reproducing complex pieces as long as the volume levels are not too high.
Conclusion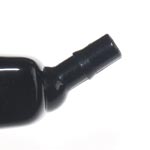 I went in to this review expecting a lot, I was expecting earphones which would finally put the old Shure E1's into retirement. Sadly no such luck these earphones just sound very disappointing they are billed as superior technology to the Shure E3c and E4c that maybe but those earphones still sound much better.
The modular concept is badly thought out and ill conceived, it really feels like it has been driven by the marketing department rather than user necessity.
The mid-bass and mid-range is very poor and I would recommend skipping these, for a little more money you can purchase something like the Shure E3c.
Ideal For
Single genre music lovers (only if you like one of the following three genres)
Electronic Music
Metal
Punk
Not For
Everything else
People expecting huge improvement from standard supplied earphones